Don't let your sensitive documents fall into the wrong hands.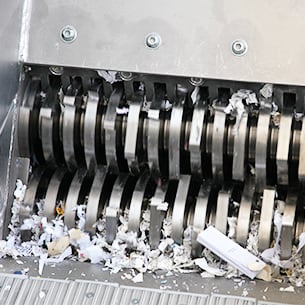 Everyone has documents that should be securely shredded. Employment forms, financial documents, tax records, person and patient health information, and other records which should be kept private. Many individuals and companies simply throw this information in the trash where anyone could see or take them. Don't make that mistake – these important documents put you, your company, and everyone else that you do business with at risk!
Our Secure Document Destruction services will shred and recycle every one of your sensitive documents. If you need regularly scheduled service, one-time bulk or purge service, or would prefer to drop your documents off, we have you covered.
Looking for an even easier option? Consider using our Complete Shred Bags. Purchase a bag, take it home, fill it up, and bring it back. Secure document destruction doesn't get any easier or more affordable!
Why You Should Work With Us
Reliable
We've been a staple in the recycling and data destruction industry in southwest Missouri for more than 5 years with a proven track record of responsibility, security, and convenient access.
Quality Staff
Our friendly, trustworthy staff will work with you to understand your needs. Not only are the nicest, friendliest, and most honest shredding team around, they have each passed a criminal background check as well as regular drug testing.
Convenient
Our facility is open 6 days a week and with convenient drop off hours, scheduled service, and mobile shredding options, we take the hassle out of document destruction and make the process easy.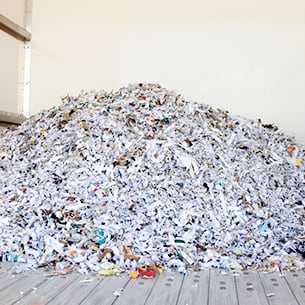 Conformace to Industry Standards and Regulations:
Health Insurance Portability and Accountability Act (HIPAA)
Internal Revenue Service (IRS)
Health Information Technology for Economic and Clinical Health (HITECH)
Payment Card Industry Data Security Standard (PCI DSS)
Sarbanes-Oxley (SOX)
National Institute of Standards and Technology (NIST)
Gramm-Leach-Bliley Act (GLBA)
Need a Document Security Consultation with our NAID Certified Secure Destruction Specialist? Get in touch with us!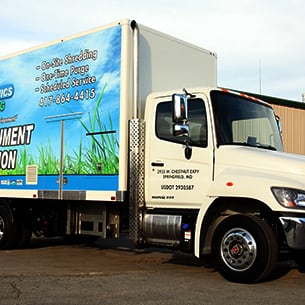 Regular Scheduled Service — Mobile
Secure shredding on a schedule
Need an on-site document destruction solution? Our mobile service is the answer! Once we determine your needs, we'll provide collection bins and/or consoles to keep at your location. We will then arrive on a routine basis (daily, weekly, bi-montly, etc), empty the containers and shred your documents on-site at your location.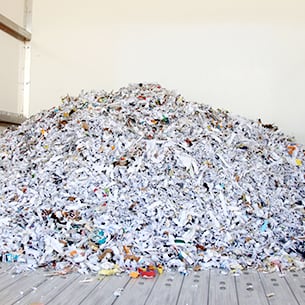 Purge / Bulk Service — Mobile
No job is too big for us to handle
When you come to the end of a retention schedule, move to a new location, or need to clean out the warehouse, odds are you will have a monstrous number of documents that require secure shredding. Whether you have 20 boxes or tens of thousands of boxes of documents, our purge service was created for you. Our mobile shred truck will arrive on-site and tear through every last piece of paper. We'll even shred and/or recycle the cardboard boxes themselves.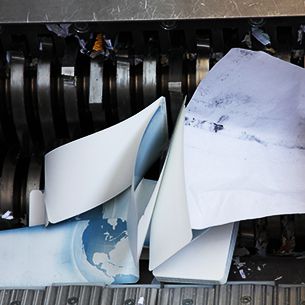 Shredding — Drop Off
Secure document destruction at your leisure
If you don't have much or don't want to spend the time and hassle of using a personal shredder, we offer drop off shredding as well. This is great for when you're cleaning the house or office, after tax time, or cleaning up an estate. No appointment is necessary, just stop on by!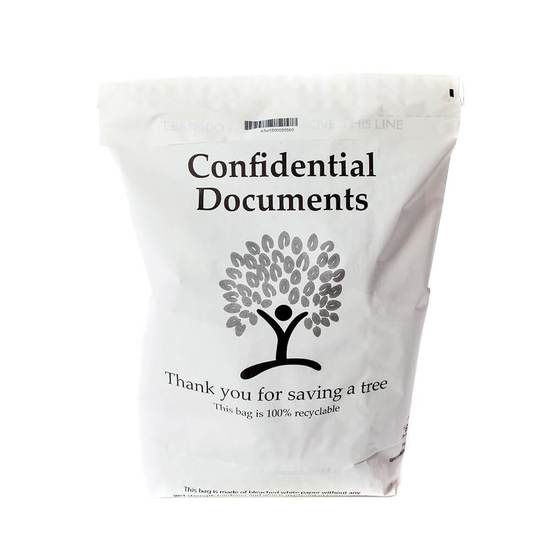 Shred Bags — Drop Off
Making document shredding even easier!
Don't have boxes or bags to put your documents in? Check out our Complete Shred Bags! Purchase one of these convenient bags, fill it up, and bring it back. The entire bag is shredded and never opened, so any documents inside the bag are never seen by anyone but yourself. The Complete Shred Bags make great gifts and can also be used for fundraisers.
Tell Us About Your Shredding Needs