You Can Rely on Comeplete Electronics Recycling

Pick Up
Do you have a lot of computer or electronic equipment to recycle but don't have a way to transport it to our facility? We can help!
Contact us and we will work with you to find the best way to pick up your items. On the scheduled day, our team will arrive at your home or business and do all the heavy lifting. We never outsource our pickup service, so you can rest easy knowing that any equipment with your information will be safely, and securely transported to our facility.
Please Note: While we do our best to make recycling easy and affordable for everyone, depending on your location and type/quantity of items, a pickup fee will usually apply.
Drop Off
Open Mon-Sat 9-5
Our secure facility is open 6 days a week for your convenience. So bring us your recyclables now!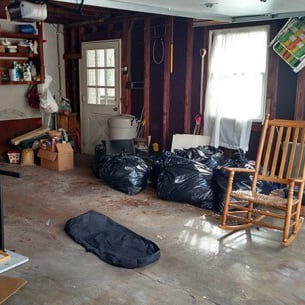 Junk Removal
We'll come to you with a truck and load up whatever you need hauled away!
Maybe you finally got around cleaning out the garage. Maybe you are moving and it's time to get rid of a bunch of junk. No matter the reason Complete Electronics Recycling is here for you. Our affordable junk removal service makes tossing that old refrigerator a breeze! We make letting go of that broken rowing machine a cinch! That sectional that's too big for your living room, but you got a sweet deal on Craig's List only to realize that it sort-of smells like onions? Gone! It's that easy folks, we take that too! We offer junk removal services for your home or business and unlike other junk haulers around, we guarantee that your junk is recycled, donated, or otherwise disposed of responsibly in compliance with local, state, and federal regulations. So what are you waiting for? Contact Complete Electronics Recycling now to schedule a pick up for your junk!
Electronics Recycling
You'd be surprised at what we can recycle
From computer equipment and kitchen appliances to power tools and exercise equipment, we can provide responsible recycling for just about anything with a battery or a cord. See our Items Accepted page for a list of items we can recycle.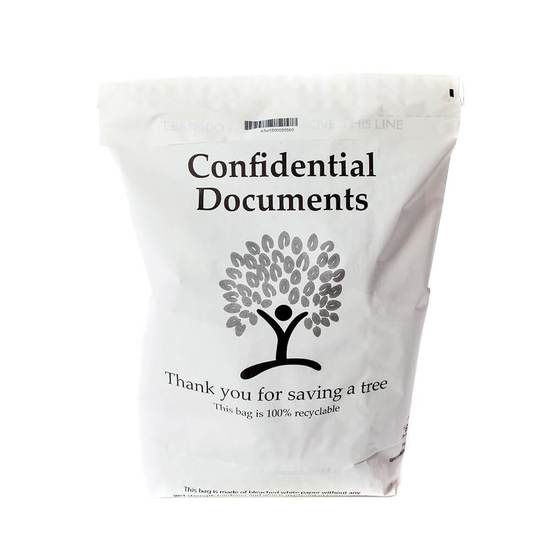 Shred Bags
Purchase a bag, fill it with secure documents, seal it up, and we'll shred it!
Behold! The Shred Bag! Secure and convenient, the Shred Bag by Complete Electronics Recycling is the perfect way to collect and store confidential and sensitive documents until they're ready to be shredded! We offer two sizes, a small and large variety to accommodate whatever the needs for your business. When your Shred Bag is full simply seal it closed and deliver it to Complete Electronics Recycling. We'll shred the sealed bag—contents and all—then recycle everything for you! Since the Shred Bag is securely sealed, you're the only one to see the contents. This way we can guarantee the uncompromised destruction of your confidential and sensitive documents.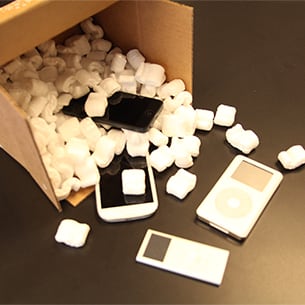 Mail In Recycling
Send us your small electronics in a package, and we'll recycle them!
Complete Electronics Recycling happily offers a mail-in recycling program. The only cost to you for this service is the cost of shipping. It's a great way to recycle mp3 players, old cell phones, iPods, Laptops and other small electronics. At this time we do not accept computer monitors, TVs, large appliances, or any other item that we would normally charge a fee to recycle.

CRT Recycling
Did you know that each cathode ray tube (CRT) can contain 4-7 pounds of lead embedded in the glass? These CRTs are found in the older, box style computer monitors and televisions. If thrown away or improperly handled, lead can leach from the broken glass and contaminate soil and our groundwater.
With years of experience in the electronics recycling industry, we are committed to the responsible recycling of CRTs. We never have, nor will we ever send CRTs to the landfill. We only use reputable, properly vetted vendors for processing our CRT glass.
Collection Events
Would you like to have an electronics collection event in your city, community, or organization? Get in touch with us and we'll discuss the possibility of setting up an event for you.
Our trained and friendly team will be ready to help you with planning, traffic flow, and implementation and answer any questions you may have. If you can provide a location, we can provide the man power necessary to unload